SVE SE JASNO VIDI: Pokazani NLO snimci bez cenzure (VIDEO)
Vojska nikada nije uspostavila komunikaciju s nepoznatim letjelicama, niti zapucala na njih, saopšteno je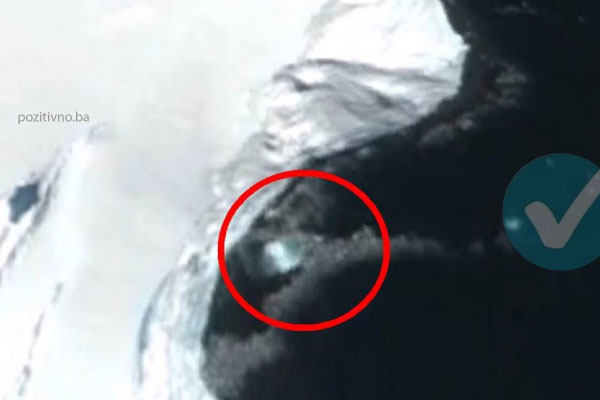 Zvaničnici iz vojno-bezbjednosnih krugova svjedočili su pred Kongresom SAD i prikazali nove snimke neidentifikovanih letećih objekata. Riječ je o prvom saslušanju o fenomenu NLO-a u posljednjih 50 godina.
Materijal je iznio Scott Bray, zamjenik direktora obavještajne službe Mornarice SAD, a govorio je i Ronald Moultrie, zvaničnik Ministarstva odbrane koji nadgleda rad grupe za identifikaciju vazdušnih objekata.
Jedan od prikazanih snimaka zabilježen je 2019. sa ratnog broda, uz pomoć noćnog dvogleda i SLR kamere.
Deputy Director of Naval Intelligence Scott Bray shows a recent pilot's UAP observation.

"In many cases, that's all that [an observation] report may include." pic.twitter.com/6D1WcNYmsq

— Michael Sheetz (@thesheetztweetz) May 17, 2022
Bray shows another Navy UAP observation video captured "several years ago," taken through night vision goggles that shows "what appears to be triangles flashing:" pic.twitter.com/QAyTfk670Y

— Michael Sheetz (@thesheetztweetz) May 17, 2022
Vidimo "trouglasti objekat" sa treperećim svjetlima, koji je kasnije viđen na potpuno drugoj lokaciji.
Analitičari sumnjaju da je riječ o dronu, kazao je Bray, dok je neobični oblik najvjerovatnije posljedica (noćnog) snimanja kroz sočivo SLR kamere.
Neobična sfera
Drugi snimak zabilježen je prošle godine iz kabine borbenog aviona, prenosi CNET.
Neobična sfera na nebu vidi se u djeliću sekunde, pa je teško donijeti bilo kakve zaključke.
– U mnogim slučajevima imamo još manje informacija od ovoga. Zabilježeno je nekoliko primjera, gdje nismo mogli da identifikujemo ili objasnimo manevarske sposobnosti NLO-a – rekao je Bray.
Nije bilo kontakta
Saslušanje na Capitol Hillu organizovano je 11 mjeseci od osnivanja Grupe za identifikaciju vazdušnih objekata i sinhronizaciju upravljanja.
Scott Bray ističe da specijalizovani tim posjeduje bazu podataka sa više od 400 izvještaja.
On je dodao da vojska nikada nije uspostavila komunikaciju s nepoznatim letjelicama, niti zapucala na njih.
Zvaničnik Ministarstva odbrane, Ronald Moultrie, objasnio je da specijalizovana grupa ima za cilj da "eliminiše kulturnu stigmu oko NLO-a" i da ih identifikuje na "metodičan, logičan i standardizovan način".
The House Intelligence subcommittee hearing on Unidentified Aerial Phenomena (UAPs, also known as UFOs) has begun.

Watch live: https://t.co/a9DrzArk4F

— Michael Sheetz (@thesheetztweetz) May 17, 2022
Ko krije informacije?
Osim novih snimaka, Kongres SAD i svjetska javnost nisu saznali previše informacija o fenomenu koji decenijama budi pažnju.
S druge strane, neimenovani zvaničnik tvrdi da u Pentagonu "postoje pojedinci", koji se trude da sakriju vrlo zanimljive informacije od javnosti.
Ekspert iz obavještajnih krugova navodi u intervjuu za Politico da pomenuti "svoju misiju shvataju vrlo ozbiljno".
– Oni fetišiziraju svoje tajno društvo, ali nemaju nikakvu odgovornost. Postoji grupa nas koji poznajemo ovu temu, a mnogi detalji nisu prijavljeni Kongresu iz bezbjednosnih razloga – rekao je izvor magazina Politico.
Izvor: espreso.co.rs/pozitivno.ba