Naručila farmerke preko interneta a u DŽEPU je dočekalo neugodno iznenađenje
Christine Evans redovno kupuje preko stranice "Nordstrom", ali ovog puta je dobila i ono što nije naručila.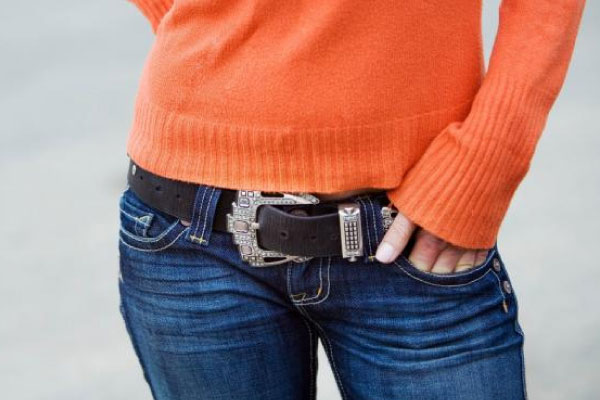 Neugodno iznenađenje u džepu novih farmerki dočekalo je medicinsku sestru Christine Evans koja je hlače marke "Not Your Daughters Jeans" naručila s internet stranice 'Nordstrom'.
Christine inače često kupuje preko 'Nordstroma' i nikada nešto slično nije doživjela. Naime, u džepu farmerki koje je platila 89 funti pronašla je nošene tange!
Ona je odmah pozvala službu za korisnike online prodavnice, ali nije dobila odgovor kakav je očekivala pa je svoju priču objavila na Twitteru.
"Nakon mnogo godina odanosti vašoj kompaniji, zaprepaštena sam nedostatkom korisničke podrške koju sam dobila nakon što sam primila farmerke 'Not Your Daughters Jeans' s prljavim i nošenim tangama u prednjem džepu. Zvala sam korisničku službu i nisam dobila odgovor adekvatan standardima kompanije", napisala je na Twitteru nezadovoljna Christine.
@Nordstrom After, many years of loyalty to your company, I was appalled at the lack of customer service you gave me when i (continued..) pic.twitter.com/Z7qJar6h5c

— Christine Evans (@camnyc1) January 10, 2018
"Kao medicinska sestra, smatram da je zapanjujuća zdravstvena opasnost koju ovaj problem predstavlja", dodala je ona referišući se na moguće bakterije koje se nalaze na nošenim gaćicama. Ali, nakon što je svoju pošiljku objavila javno, 'Nordstrom' se izvinio i ponudio joj zamjenu farmerki te su objavili kako istražuju cijeli slučaj.
Izvor: haber.ba