Jeste li ikad vidjeli nešto ovakvo na autu? Može biti jako opasno! Evo šta je u pitanju …
Policajac u engleskoj pokrajini Derbyshire zaustavio je prošle sedmice jednog vozača nakon što je ovaj odveo djecu u školu.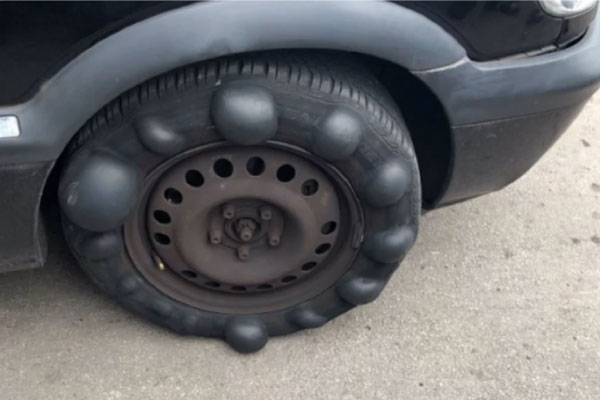 Policajcu je pažnju privukla prednja desna guma. Na njoj je, naime, bilo 13 mjehura.
Policajac ga je zaustavio i otpratio do obližnje garaže. Ondje je vozač stavio novu gumu.
"Možda je ova akcija vozača spasila od troškova popravka. Ili nečeg goreg", stoji u objavi na Twitteru lokalne policije.
Good Spot Officer!

Whilst on patrol PPO 9712 witnessed this car on a school run. When it was safe to do so 9712 advised that the car came off the road and into a garage close by. New tyre now fitted.

Perhaps his actions saved this driver from a costly repair – or worse! pic.twitter.com/8hgtxcGOHA

— Public Protection Team (@TeamPPODerby) September 30, 2019
Ovakvi mjehuri mogu nastati kad je guma prazna, a nerijetko nastanu s unutrašnje strane pa nisu na prvu vidljivi. Zbog toga gume treba često provjeravati jer ne treba spominjati što se može dogoditi kad guma naprasno pukne pri velikim brzinama.
Izvor: net.hr