Florida: Umjesto balističke rakete, "ukazali" se – vanzemaljci (video, foto)
Prošlog mjeseca, kada se čudan blistav predmet pojavio na nebu iznad Palm Beacha na Floridi, mnogi su odmah izvukli svoje kamere ne bi li snimili ono za šta su vjerovali da je NLO. Međutim, riječ je o balsitičkoj raketi američke mornarice, bar je to zvanično objašnjenje.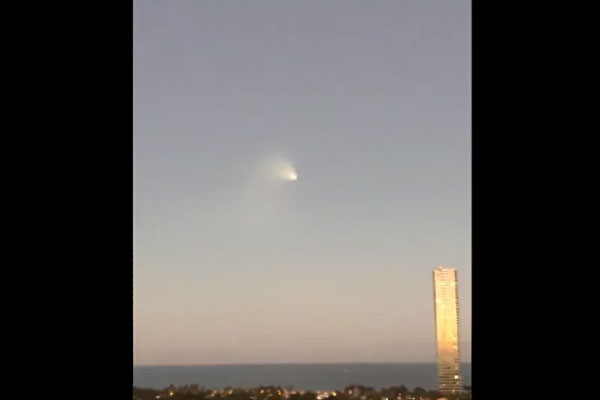 Snimajući potencijalne vanzemaljske snimke, ljudi su na Twitteru pitali da li je neko drugi na Floridi bio svjedok znakova svemirskih posjetilaca na nebu.
Međutim, njihove snove vrlo brzo je razbio meteorolog Zach Covey, koji je rekao da je "NLO" zapravo balistička raketa američke mornarice "Trident" koja je testirana na nebu iznad Floride.
Očigledno je to bilo testiranje rakete američke mornarice koje su Floriđani snimali iz više različitih uglova.
Ovo nije prvi put da se objekti na nebu označavaju kao NLO. Samo prošle nedjelje stanovnike Kalifornije zaintrigirali su video snimci na kojima se vidi kako misteriozni objekat u obliku cigare lebdi na nebu, što je odmah raspalilo teorije zavjere o vanzemaljcima.
Izvor: sputniknews.com